Scotland Telecare
Scotland Telecare & Pendant Alarms
Pendant Alarm & Telecare Pricing - Scotland
TASK has a choice of two personal monitored alarm (telecare) pricing options, for customers in Scotland. All pendant alarms for residential/private telecare installations in Scotland are sent by post within one working day, following payment being made by credit or debit card, by telephoning 02890 360280. Alternatively, monitored alarms can be purchased directly from our online store. A 24-hour technical support line is available to all customers in Scotland.
Or for details on telecare availability in other UK/EU regions, please click here for TASK's regional telecare page.
OPTION 1 | RENTAL
Installation & Set-up | £49 (payable in advance by credit/debit card)

Monthly monitoring | £8 (payable by credit/debit card or by standing order)

OPTION 2 | PURCHASE (Self-installation)
Purchase telecare unit & pendant | £170

Yearly monitoring | £52
TOTAL - £222 (Payable in advance by credit/debit card by phoning 02890 360280 to place your order)
When you choose TASK for your telecare system in Scotland, you also benefit in many more ways including x6 more transmission range than some other telecare suppliers alarms - meaning you can have peace of mind while in your garden too.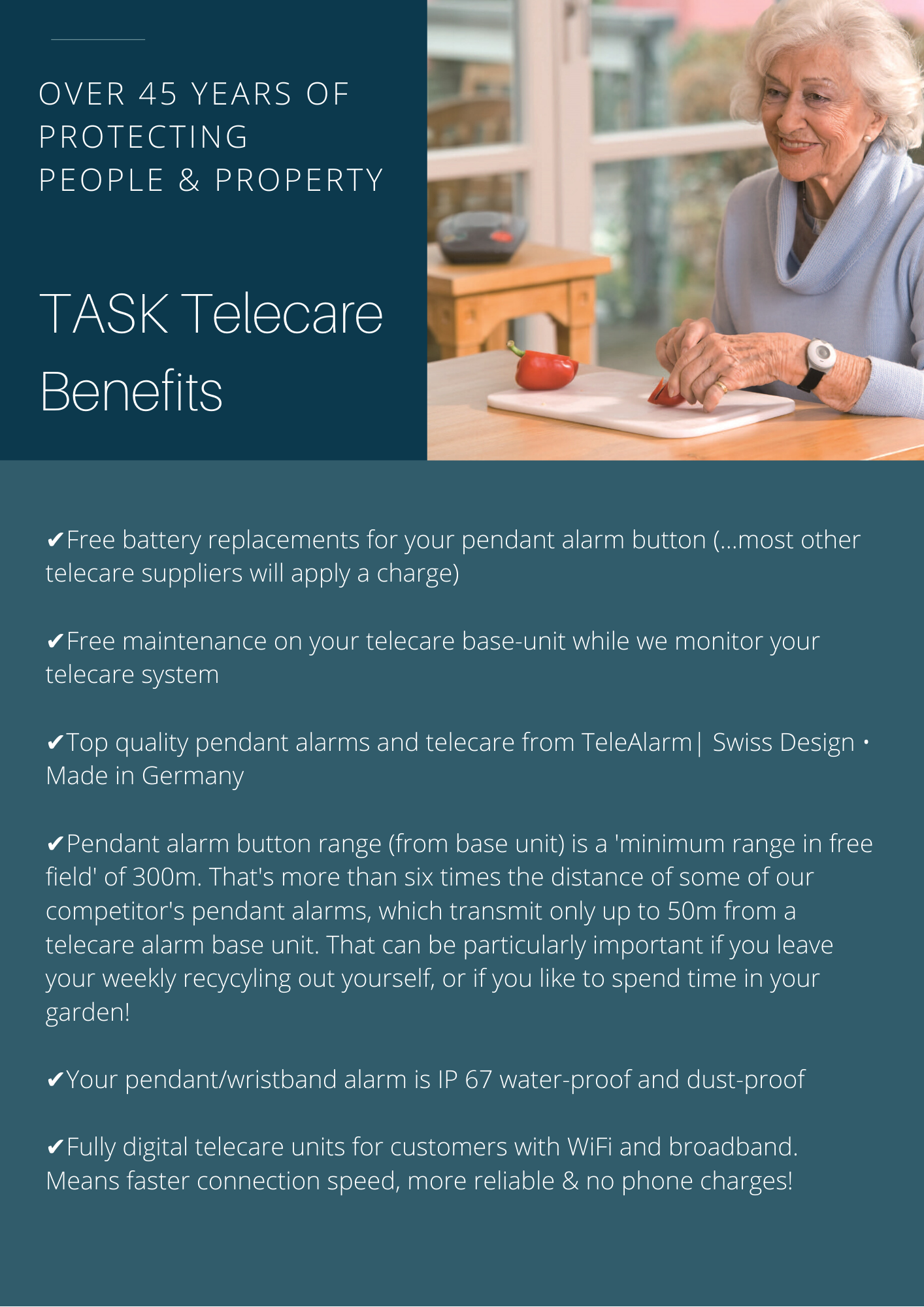 I live in Scotland but have no phoneline, can I still get a monitored telecare alarm for my home?
Yes, you can get a telecare system at home if you live in Scotland but have no home phoneline. A different type of telecare alarm called a GSM alarm will be required. This type of monitored alarm needs a SIM card, which can be provided by TASK, including call credit  for 24-hour access to our monitoring centre. Contact us on 02890 360280 for further details.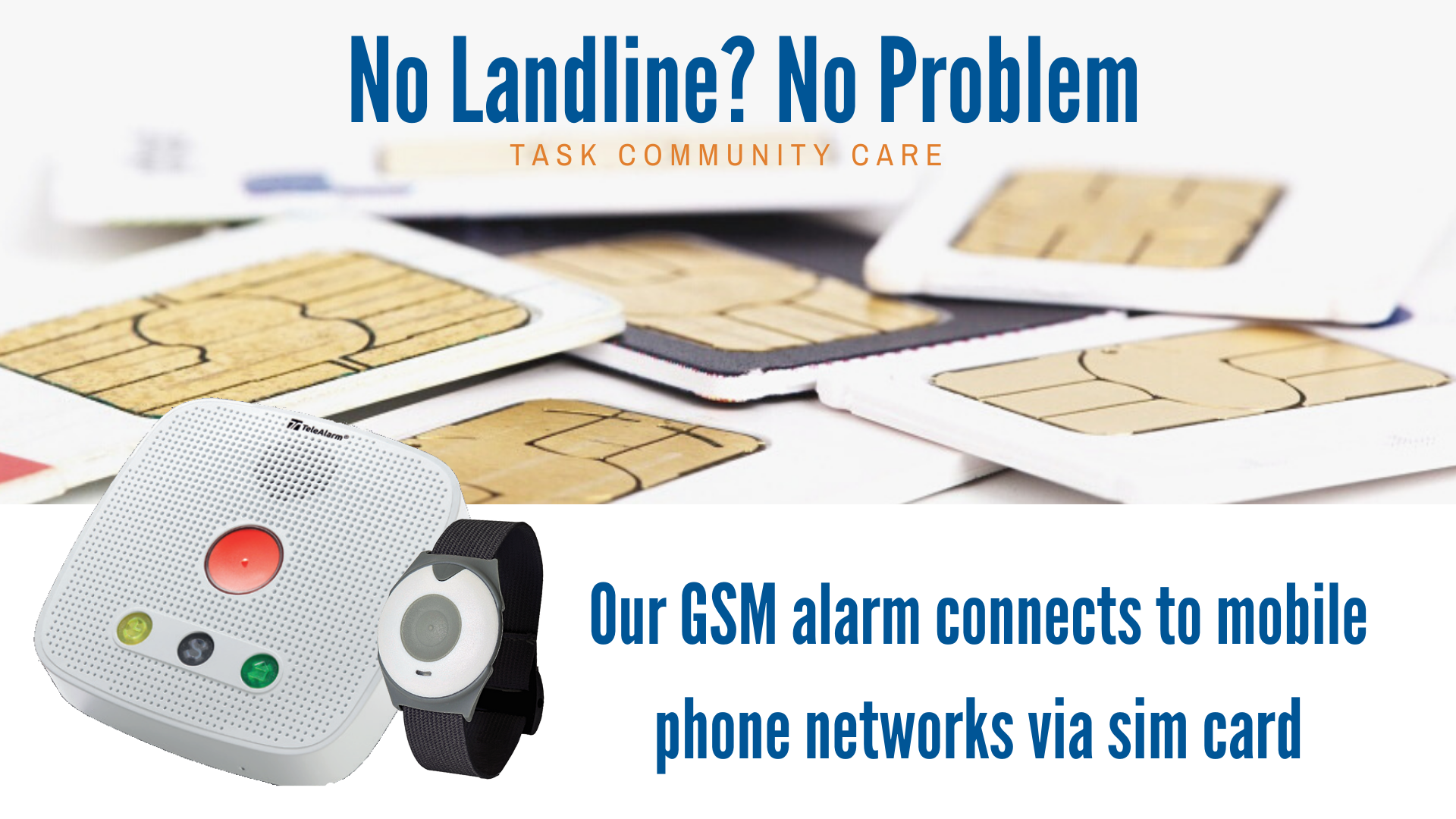 Page updated: 28 February 2020