Intruder Alarms | Burglar Alarms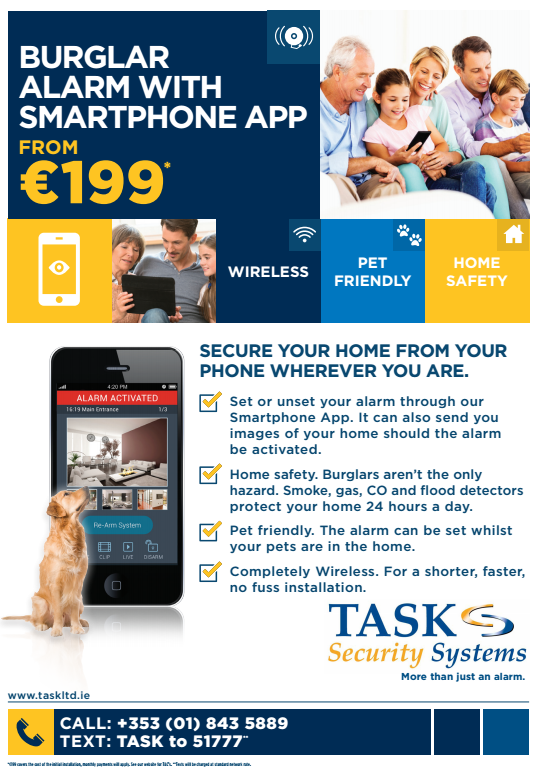 Intruder Alarms | Burglar Alarms
TASK Security Systems design and install the most sophisticated Intruder Detection systems on the market today. We offer totally tailored solutions to meet your individual requirements.
Our Intruder Detection systems are second to none and with over 40 years experience in the security industry we are market leaders in this field.
Intruder Alarm Installation Requirements
TASK Security Systems are a registered installer with the NSAI and conform to Irish Intruder Alarm standard I.S EN50131-1:2006 and are licensed by the Private Security Authority (PSA).
Monitoring
All our Intruder/Burglar Systems have the ability to be monitored 24 hours a day. For more information Click Here
If you are planning to install an intruder alarm within your home or business please Contact Us today to discuss your requirements.
Why Choose TASK Security Systems?
Ireland's Longest Established Security Company
Local Service Nationwide
Thousands of clients put their trust in the market leaders, TASK!
100% Irish Owned Company
Trusted name since 1974
Our Partners: