CareLink Social Alarm | Medical Alarm | Emergency Elderly Alarm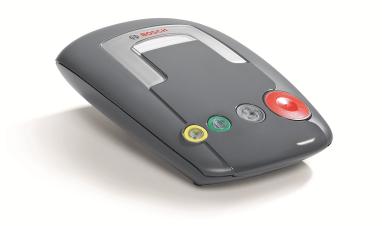 CareLink™ social alarm overview
The social alarm base unit (pictured) comes with an alarm button which can worn as a pendant, clipped to clothing or discreetly worn as a wristband.
The base unit is the central hub of a telecare system, to which all other telecare devices wirelessly connect. Once the social alarm base unit is installed, other telecare devices can be added as your care needs change. 
When the alarm button on the base unit or pendant is pressed or a telecare sensor is triggered, our 24/7 CareLink™ Monitoring Centre operators will hold a conversation with you to check everything is alright. The operators can hear even the faintest reply once the emergency button is pressed. The nature of the emergency can be established, enabling prompt action to be taken and providing reassurance that help is on the way.
The CareLink™ Button can save you in an emergency, in the event of an accident or during a moment of concern. Indeed in any situation when you cannot reach the phone, simply press it to summon help, 24 hours a day, seven days a week. This makes it ideal for those living or working alone, or for those with a disability and for anyone wanting peace of mind.
Social alarm functions
The social alarm operates anywhere in the home, and with a range of around 250 metres it can also be used outside in the shed or garden.
The base unit with two-way speech function is connected to a standard telephone socket in the home. Alternatively it can be used with a mobile SIM card if you do not have a landline telephone.
Other applications for the social alarm
The unit can be programmed in other ways too, for instance the owner can press each day at a specified time to confirm that all is well. This may be useful if someone does not wish to wear a pendant or has a condition that means they could become unconscious suddenly. If you are interested in this option it must be prearranged with our monitoring centre. Please contact us to discuss this option or to discuss anything further about our CareLink™ Social Alarm.