Latest News

TASK Control Centre | Team Leader Vacancy
Apply today to join Ireland's longest established 24/7 Telecare Monitoring Station

TASK's Seniors Alert Scheme Clients - Unaffected by Brexit
Following recent press coverage relating to the Seniors Alert Scheme Brexit implications, TASK would like to reassure our Seniors Alert Scheme customers, of TASK's commitment and ability to supply and monitor alarms under the scheme regardless of the outc

Monitoring Centre Manager Opportunity
A fantastic opportunity for 'Monitoring Centre Manager' has become available in our County Meath 24-hour Monitoring Centre. Send us your CV if you would like to be considered.

Happy Christmas & New Year From TASK 2018
Wishing peace, prosperity & happiness to all our customers, suppliers, community groups & friends this Christmas & for 2019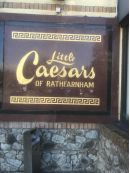 TASK Security Systems - Till monitoring, People Count & CCTV Installation for Little Caesars
Recent Till monitoring, People Count & CCTV Installation for Little Caesars, Rathfarnham by TASK Security Systems.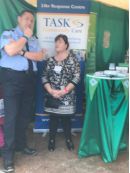 TASK attending National Ploughing Championships 2018
We are attending the 2018 National Ploughing Championships! Come say hello and ask any questions while you're here.

Temporary Office Telephone Numbers
[Update 08.08.2018 - All phoneline issues now resolved by our telephone provider]

Carbon Monoxide Awareness Week 2018
Carbon monoxide poisoning can result in collapse and unconsciousness, therefore a monitored carbon monoxide alarm has obvious advantages over a standard CO detector that only sounds in your home. For instance, with a monitored detector, if there is no res

Fall detector and pager
We love this standalone fall detection system with pager. Place motion sensor at a bedside or anywhere in the home & it will alert a family member or carer's pager up to 300 feet away. The pager is pocket sized and light-weight. Battery operated.