Latest News

Telecare.ie
Visit Telecare.ie, Ireland's Online Telecare Magazine for news on pendant alarms, telecare, Seniors Alert Scheme and updates on heath & wellbeing. List of telecare equipment. Articles on telecare.

Buy Medical Alert Bracelets, Telecare and Personal Alarms from our Online Store. Monitored and unmonitored available.
Medical Alert Bracelets, Telecare and Personal Alarms can be purchased today from our online store. 24-7 Monitoring can be included. Ireland's longest established telecare company.

Domestic Violence - Monitored Alarm Brochure
Our new domestic violence information brochure has just gone to print. It contains important details and options for monitored alarms to help protect victims of violence. Please contact the office if you would like to pre-order copies.

Our most comfortable automatic fall detector
Our most comfortable fall detector. The ergonomic design of our fall detector gives maximum comfort for everyday life. It is waterproof too and is made from hypoallergenic plastics. It will trigger automatically on impact but also includes a panic button.

No Panic Button, No Problem ...with Active Intelligent Monitoring
Our Active Intelligent Monitoring (AIM) System provides your loved ones with an effective way to stay independent and safe 24 hours a day. No panic button needs to be worn.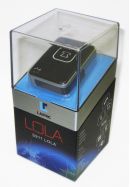 GPS Location Tracker for Dementia
Wandering is a common behaviour associated with dementia. Our 'Lola' dementia location device with GPS can be used to support people prone to wandering. It's got worldwide coverage capabilities and like all our products can be monitored 24 hours a day.

Easypress Adapter for Emergency Call Button
For frail elderly, weak or people with neurological conditions or limited dexterity including those with Multiple Sclerosis (MS) or Parkinson's disease. Requires very little strength and co-ordination to press for help.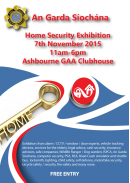 An Garda Síochána Safety Awareness Exhibition
Are you interested in improving your home security? If you are put this date in your diary. Saturday 7 November 2015 is the An Garda Síochána Home Security Exhibition. It will be held in the Ashbourne GAA clubhouse this year. Join us there...

AN GARDA SIOCHANA SAFETY AWARENESS EXHIBITION
Join us at the...AN GARDA SIOCHANA SAFETY AWARENESS EXHIBITION - Breaffy Sports Arena, Breaffy, Castlebar, Co Mayo. Saturday 31st October 2015 from 11am to 4pm.

Personal Alarm Systems from TASK Community Care, Ireland
We encourage elderly people and everyone with a pendant alarm to make use of their personal alarm system in Ireland and the UK. You can now buy your personal alarm from our online store in Ireland, the UK and beyond.