Latest News

No Panic Button, No Problem ...with Active Intelligent Monitoring
Our Active Intelligent Monitoring (AIM) System provides your loved ones with an effective way to stay independent and safe 24 hours a day. No panic button needs to be worn.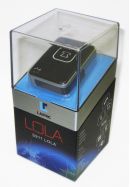 GPS Location Tracker for Dementia
Wandering is a common behaviour associated with dementia. Our 'Lola' dementia location device with GPS can be used to support people prone to wandering. It's got worldwide coverage capabilities and like all our products can be monitored 24 hours a day.

Easypress Adapter for Emergency Call Button
For frail elderly, weak or people with neurological conditions or limited dexterity including those with Multiple Sclerosis (MS) or Parkinson's disease. Requires very little strength and co-ordination to press for help.
24/7 Monitoring Centre Vacancies
Why not apply to join Ireland's longest established Telecare Monitoring Centre. Part-time and full-time (shift) positions are now available for Call Operators in our 24/7 Monitoring Centre in Stallmullen, County Meath.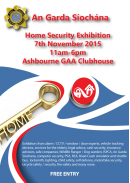 An Garda Síochána Safety Awareness Exhibition
Are you interested in improving your home security? If you are put this date in your diary. Saturday 7 November 2015 is the An Garda Síochána Home Security Exhibition. It will be held in the Ashbourne GAA clubhouse this year. Join us there...

AN GARDA SIOCHANA SAFETY AWARENESS EXHIBITION
Join us at the...AN GARDA SIOCHANA SAFETY AWARENESS EXHIBITION - Breaffy Sports Arena, Breaffy, Castlebar, Co Mayo. Saturday 31st October 2015 from 11am to 4pm.

Personal Alarm Systems from TASK Community Care, Ireland
We encourage elderly people and everyone with a pendant alarm to make use of their personal alarm system in Ireland and the UK. You can now buy your personal alarm from our online store in Ireland, the UK and beyond.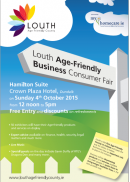 Louth Age-Friendly Business Consumer Fair 2015
We are looking forward to attending the Louth Age-Friendly Business Consumer Fair, where we will demonstrate our assistive technology and telecare products and services available for older people. We would love to meet you there.

Join us at the Care & Mobility Show 2015
The Care and Mobility Show is Ireland's biggest event about products and services for people with disabilities. We will be exhibiting both days and would really love to see you there.

Launch of Newcastle Text Alert
Looking forward to the Launch of Newcastle Text Alert on Sunday 12th October. Why not join us at Newcastle Community Hall between 2pm-5pm for an enjoyable afternoon of music & song by Seán Byrne, dancing...