Latest News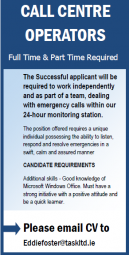 We're Hiring - Call Centre Operators
Apply today to join Ireland's longest established 24/7 Telecare Monitoring Station. Part-time and full-time positions required

Buy 24/7 monitored pendant alarm systems from our online store
Buy top quality 24/7 monitored pendant alarm systems from our online store. Full instructions included and posted straight to your home. Carephone only €299 (****PRICE INCLUDES 24/7 MONITORING FOR 1 YEAR***) Great value!

Happy holidays from TASK
Remember to wear your pendant alarm during winter.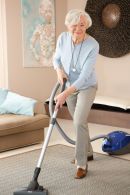 How telecare can help carers
Telecare is far from the only technology that can ease the burden of caring, but it is particularly effective. That's because all telecare sensors can connect your elderly relative to a monitoring centre if help is needed. In other words, telecare provide

Keyholder Alarm Response Service
Home Response & Assistance Ltd now provides a key-holder response service for people who have socially monitored alarms. This means non-medical response is available to your loved ones 24 hours a day.

Dementia Alarm System [New Explainer Video] - Automatically detects falls or inactivity
AIM helps your loved ones stay independent and safe 24 hours a day at home. No panic button needs to be worn. Automatic fall detection system. Can be suitable for mild cognitive impairment & dementia.

Dementia Locator
TASK are official distributors in Ireland and UK of the 'Lola' Dementia Locator. Supplied with or without a SIM card. Monitoring can be carried out at our 24/7 monitoring centre or you can choose to monitor from your home, to locate a loved one who may ha

Telecare.ie
Visit Telecare.ie, Ireland's Online Telecare Magazine for news on pendant alarms, telecare, Seniors Alert Scheme and updates on heath & wellbeing. List of telecare equipment. Articles on telecare.

Buy Medical Alert Bracelets, Telecare and Personal Alarms from our Online Store. Monitored and unmonitored available.
Medical Alert Bracelets, Telecare and Personal Alarms can be purchased today from our online store. 24-7 Monitoring can be included. Ireland's longest established telecare company.

Domestic Violence - Monitored Alarm Brochure
Our new domestic violence information brochure has just gone to print. It contains important details and options for monitored alarms to help protect victims of violence. Please contact the office if you would like to pre-order copies.